Sequin A-Line Mini Skirt - High Waist - Iridescent
Sequin A-Line Mini Skirt - High Waist - Iridescent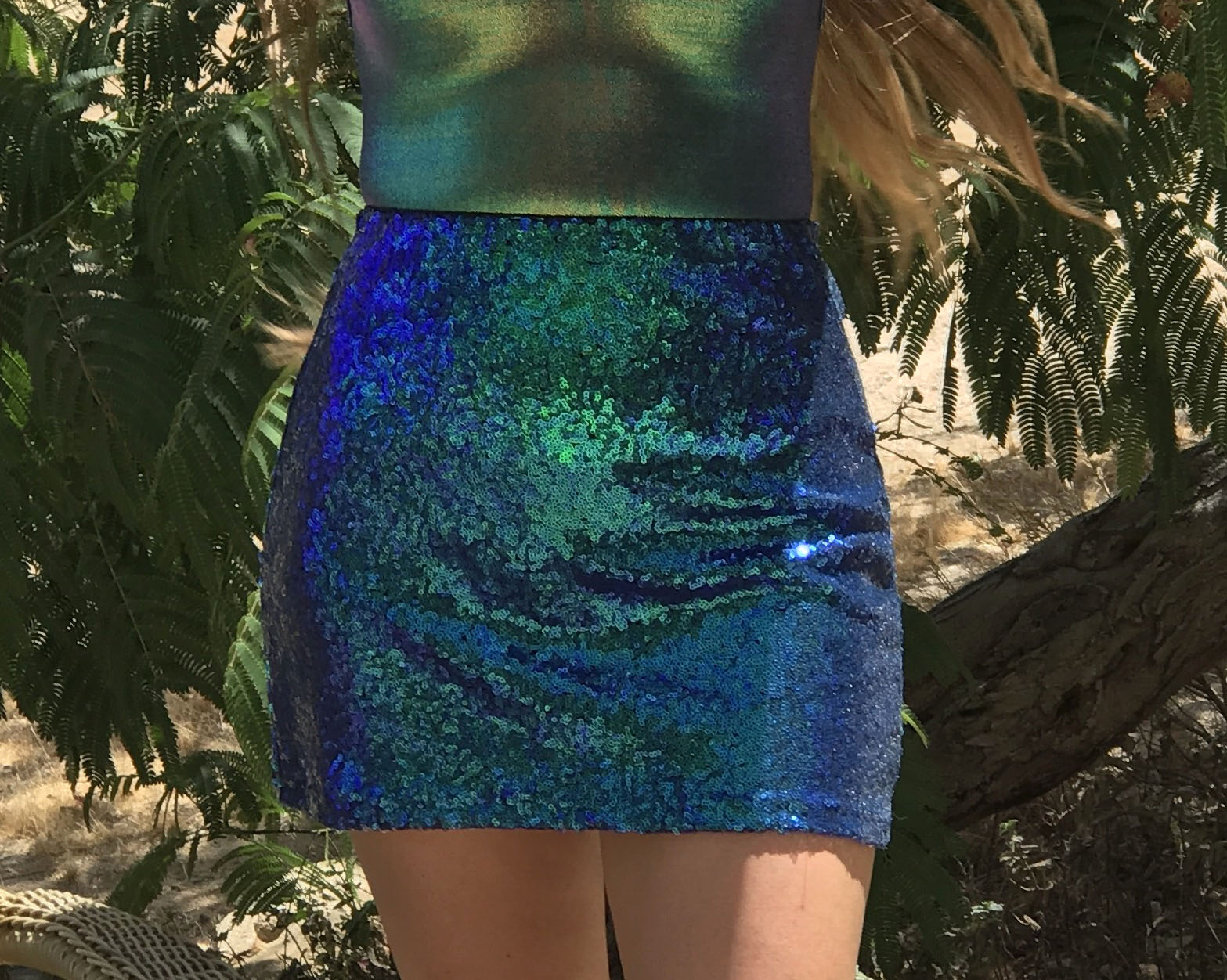 Sequin A-Line Mini Skirt - High Waist - Iridescent
_____________________
I T E M ∙ D E S C R I P T I O N
• Fully Lined
• Engineered ELASTIC waistband - sequins DO NOT touch your skin and NO unsightly visible fold over elastic
• Stretch Sequin
• Top quality, Made in house in Los Angeles
• A-Line shape. Fitted at waist, flares from hip.
• High Waist (Sits at natural waist, 1-2" above bellybutton)
• Length: Standard SMALL 16" Add 1/2" for each size up.
• Model is 5'8" and is wearing a SMALL - 16"

____________________________
S I Z I N G
Size XS: Waist: 23-25" Hips: 34-36"
Size S: Waist: 25-27" Hips: 36-38"
Size M: Waist: 27-29" Hips: 38-40"
Size L: Waist: 29-31" Hips: 40-42"
Size XL: Waist: 31-33" Hips: 42-44"
Size 1X: Waist: 34-37" Hips: 44-47"
Size 2X: Waist: 38-41 Hips: 48-51"
Size 3X: Waist: 42-45" Hips: 52-55"
Size 4X: Waist: 46-49 Hips: 56-59"
Size 5X: Waist: 50-53 Hips: 60-63"

*Please see images for Measurement/Size Chart info graphic
**FOR LARGER SIZES, or for EXTRA PETITE, PLEASE CONTACT US FOR A CUSTOM ORDER

NOTE: Waist measurement is at natural waist and hip measurement is taken at LOW (widest part of your booty) hip.

____________________________
P R O D U C T I O N ∙ T I M E
Our standard processing time for this item is 3-5 business days (not calendar days) or less. Please keep in mind that each item is handcrafted with love <3 and while we strive to adhere to the given time frame, this is an estimate and it may fluctuate at periods of high volume.